Home to hundreds of companies that provide consumers around the globe, the Midwest is one of the world's leading food producing regions. Farmers take pride in harvesting a wide variety of products including grain, oilseeds, livestock, dairy, beans, fruits, and vegetables.
Grain and Oilseed Focus
We connect consumers and producers of grains and oilseeds from around the world, but primarily from the Midwest of the United States to Africa. We source, store, trade, process, and distribute grains and oilseeds including wheat, corn, barley, soybean, and sorghum, as well as vegetable oils like crude soybean oil and meals like soybean meal.
commodities
opportunities to feed the world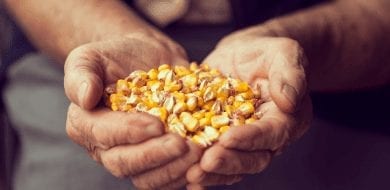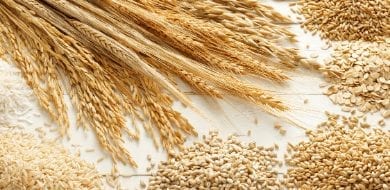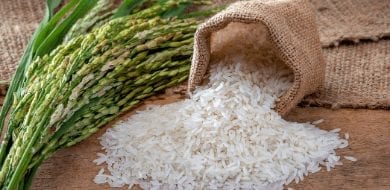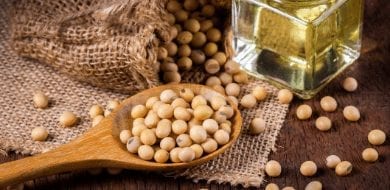 Hard Red Wheat
A favorite for bread making, Hard Red Spring Wheat is sought after for its full flavor and high protein value. It's known for its deep red color, plump shape, excellent gluten development, and rising power for baked goods. It's also a 100% whole grain, rich in fiber, a good source of protein, iron, thiamin B1, niacin B3, magnesium, and copper.
Durum Wheat
Durum wheat is known as an excellent wheat for pasta with its high protein content and is often found in couscous, semolina, bulgur, and round flatbreads. It is the hardest and highest protein of all wheats with a large amber colored kernel and plump shape. It's also a great source of healthy fiber, protein, iron, thiamin B1, niacin B3, magnesium, zinc, and copper.
Soft Wheat
Soft red winter wheat has a low protein content and is generally used as a blend in multipurpose flours, cookies, cakes, donuts, flat breads, and crackers.
Soft white is another low protein variation that is lighter and works well with cakes, crackers, cookies, pastries, and Middle Eastern flat breads.
Soybean
Soybeans are a species of legume, orginally native to East Asia, but widely grown by major suppliers in the Midwest. Traditional uses include soy milk, tofu and tofu skin, soy sauce, fermented bean paste, natto, and tempeh.
Wheat Flour
Wheat Flour is a powder produced using crushed wheat and divided into two categories. If the gluten content is low, it is designated as "delicate" or "feeble." If the gluten content is high, it is designated as "hard" or "solid." Hard flour, also known as bread flour, creates a batter with a flexible sturdiness that holds its shape well once prepared. Soft flour is further broken down into cake flour, with the least gluten content, and baked goods flour, with slightly more gluten.
your partner in success
Why choose us?
Free Consultation
Before we promote your products, we'll work with you to offer the best options to leverage existing demand and create new demand for your product.
Only high quality products
To maintain long-term relationships, we work with high quality agricultural product suppliers.
Commitment to the long-term
From the beginning of negotiations to the finalization of the order, we look to build a sustainable and long-term relationship with our partners.
1324 E 2nd St, Muscatine, IA 52761
Looking for an export or import solution?